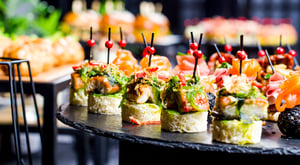 PRICING
Yearly Software Subscriptions
Options & Upgrades Abound
Elecate offers a customized approach to fit any business. Each package has features that bring powerful productivity to your daily operations and help you win more sales. But if you need additional features, just ask—our team can customize your software experience and cater to your exact needs ;)
ESSENTIALS
$3,000/yr
Beautiful and simple—optimized to accomplish what you need and get you on your way.

Recommended
EMPOWER
Starting at $6,000/yr
Online ordering site (add-on)
Everything Elecate has to offer is at your fingertips and ready to elevate your daily operations.
ELITE
Custom
You have an incredible team, multiple brands and/or venues and are ready to connect all of your properties with the most powerful and integrated platform.
Training Packages & Support
Elecate offers on-site and virtual training, complete with how-to tutorials, video lessons and more.
Let's design a package that works best for your team, availability and location.